Ryan Sheckler On The Big Screen?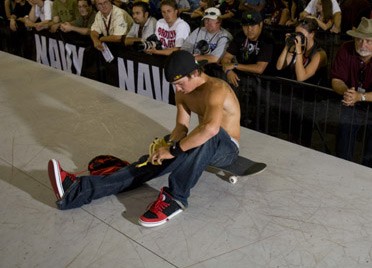 Even though teen-heartthrob, Ryan Scheckler, isn't all over MTV anymore, doesn't mean all his screaming fans have forgotten about him! Starpulse recently caught up with the 20-year-old reality TV star to talk about the perks of being a professional skateboarder and the secret to living his dream! We even asked Mr. Hottie himself if we can expect to see him on the big-screen any time soon!

Dying to know the answer? Check it out!