Ryan Seacrest Is Latest 'Swatting' Victim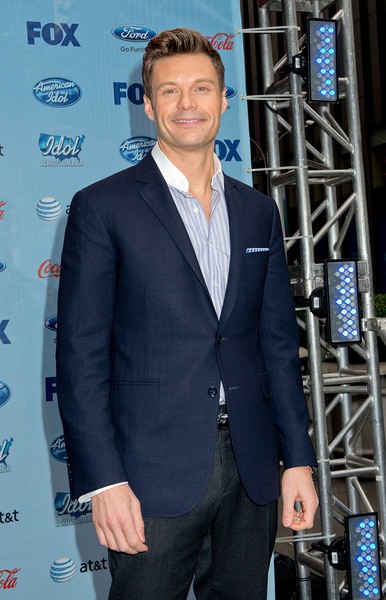 Ryan Seacrest is the latest Hollywood star to be "swatted" by pranksters. The "American Idol" host became the latest victim of a fake emergency call on Wednesday, just hours after interviewing Russell Brand about his own swatting incident.
A caller claimed four "mobster-looking guys in suits with rifles" were inside Seacrest's property firing shots, according to TMZ.com. A team of officers quickly determined the call was a hoax.
Crank callers have targeted several celebrities in recent months, including Rihanna, Chris Brown, Miley Cyrus, Selena Gomez and Justin Timberlake.
In order to stop calls from diverting resources from real crimes, 911 dispatchers in Los Angeles are being trained to identify prank versus real emergencies.
During his interview with Seacrest, British actor Brand said: "I think if I were a teenager I'd definitely do it, but what would be bad would be if the police were attending a swatting and then an actual crime happened and it took the police too long to get there because they were doing a swatting, but other than that it sounds like a laugh."
A 12-year-old boy recently admitted to being the source of some earlier swatting incidents.