Ryan Phillippe Approves Of Reese Witherspoon's Boyfriends

Ryan Phillippe is pleased his ex-wife Reese Witherspoon is dating again following her split from Jake Gyllenhaal - because he trusts her to pick a suitable boyfriend to act as a father figure around their children.
 
The pair divorced in 2006 after seven years of marriage, and Witherspoon went on to date Gyllenhaal, while Phillippe began a relationship with Abbie Cornish. The Legally Blonde star split from Gyllenhaal late last year and has since been linked to talent agent Jim Toth.

Phillippe, who ended his romance with Cornish in February, insists he always approves of Witherspoon's suitors, because he knows she will consider the best interests of their two children - Ava, 10, and Deacon, six.

He says, "If the kids care about mom and dad, and if that's consistent and they feel protected that way, they don't they don't really care so much about who the parent is dating. They just don't... I trust her to make the right decisions around our children. I hope she feels the same way."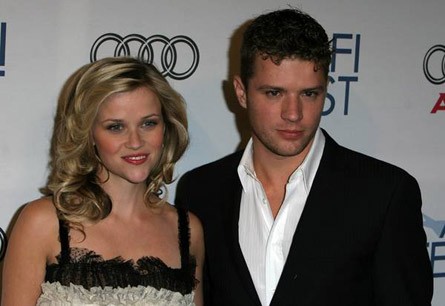 Click Here For More Reese Witherspoon Pictures