Ryan O'Neal To Keep Andy Warhol Painting Of Late Partner Farrah Fawcett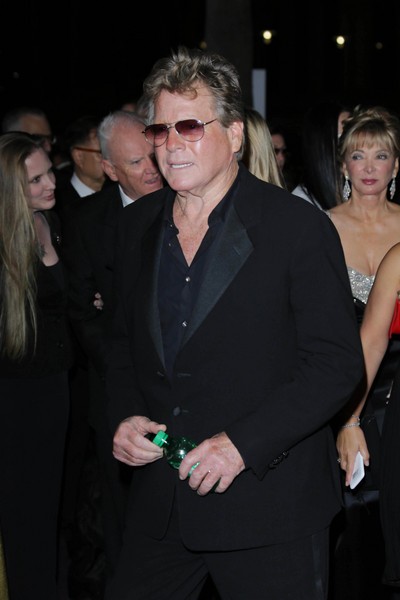 Actor Ryan O'Neal will be allowed to keep a portrait of late actress and longtime girlfriend Farrah Fawcett that was painted by Andy Warhol.

O'Neal had been fighting a claim from the University of Texas over who held the rightful ownership of the silkscreened print, as Fawcett had left her art collection to the school in her will.

The actor had taken the painting from Fawcett's home after she died in 2009 on the grounds that Warhol personally gave it to him.

The painting is highly coveted by the actor, who claims he talks to it an feels the presence of Fawcett, who he had long-term relationships from 1979 to 1997 and from 2001 until her death.

"I talk to it," he told the jury in his court case, which lasted three weeks, in a statement. "I talk to her. It's her presence. Her presence in my life. In our son's life. We lost her. I don't want to lose that, too."

The jury asked O'Neal to read that statement again in court on Thursday and quickly ruled that the painting, worth an estimated $12 million, will remain in his possession.

"I plan to keep it in our family as long as there is a family," O'Neal said during the trial.

The actor has one child with Fawcett, son Redmond; and three children with his two ex-wives, actresses Joanna Moore and Leigh Taylor-Young.

O'Neal told TMZ.com last week what he'd do if he wasn't allowed to retain the painting.

"I gotta win..." he said, "... or I'll die."