Ryan Murphy: Lea Michele And Naya Rivera Are Returning To 'Glee'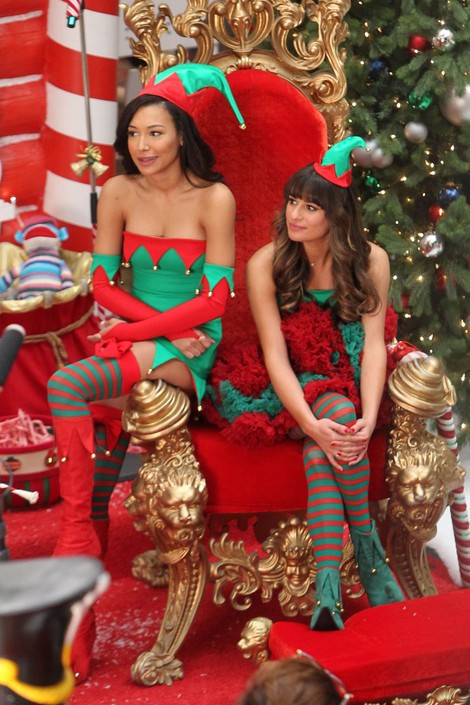 Glee creator Ryan Murphy has hit back at rumors suggesting stars Lea Michele and Naya Rivera had some sort of fight that resulted in the latter getting fired.
While talking to Extra at the premiere of his HBO film The Normal Heart, Murphy said, "I don't think there is a story between Naya and Lea. I always marvel at the things that become headline news that most of the time are completely fabricated.
"Naya's coming back next year, Lea's coming back next year, anybody ever in that cast has an open invitation to come back and finish the character they so beautifully started."
It had been reported previously that a feud between the leading ladies resulting in Rivera being fired from the show and losing her contract with Columbia Records. Since then, representatives for FOX and Rivera have said she's returning for the final season.
Now that the man in charge has set things straight, perhaps we can put all of these rumors to rest.