Ryan Merriman Arrested For DUI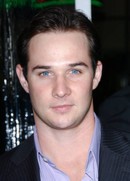 Actor Ryan Merriman has been arrested on suspicion of drunk driving.

The Final Destination 3 star, 28, was stopped by police on Sunday night following an alleged traffic violation in Newport Beach, California, but cops decided to administer a field sobriety test after noticing signs of intoxication.

Merriman reportedly struggled to complete the task and was taken into custody and booked for a DUI, according to GossipCop.com.

He is currently being held on $2,500 bail.