Ryan Lochte And Michael Phelps Want To Compete In 'Dancing With The Stars'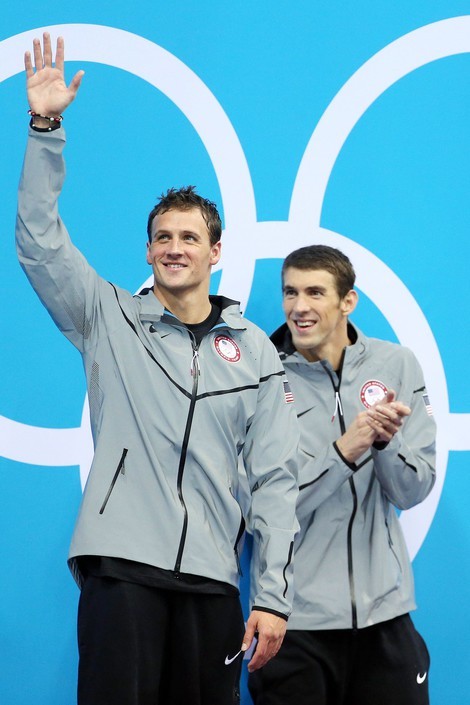 Ryan Lochte and Michael Phelps have made it no secret that would like to compete against one another soon - but not in the pool. It appears the two Olympians are open to learning some dance moves from the pros on Dancing with the Stars.
"I haven't really been known for my dancing. I know everyone who's done it - I've talked to [speed skater Apolo Anton Ohno] and [swimmer Natalie Coughlin] about it, and they said they've enjoyed it and had a blast," Phelps told US Weekly.
Lochte said in London "I mean since I am so used to competing against Michael Phelps, yeah, I'd have him on the show. I could do 'Dancing with the Stars'! Yeah, I think so."
A source also told Today.com, "Nothing is in the works yet, but rest assured, either (Lochte or Phelps) -- or even better, both of them -- would be welcome in the ballroom."
At this point, ABC would be foolish not to extend invitations to the two swimmers. They won't be in the next season, however, as ABC will be running an all-star competition.
Fellow Olympians on the show include Shawn Johnson, Misty May-Treanor, Hope Solo, and Apolo Ohno. The show is not without its risks: May-Treanor ruptured her achilles tendon while dancing in the competition, forcing her to take a year off from volleyball. Given the gold medal she just earned in London, we'd say she made a full recovery.