Ryan Gosling To Miss Golden Globes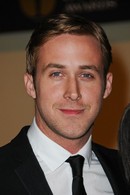 Ryan Gosling will miss out on the chance to pick up a trophy at the upcoming Golden Globes as he will be absent from the awards ceremony due to filming commitments.

The Notebook star is nominated for two Best Actor prizes, for The Ides of March and Crazy, Stupid, Love, at the ceremony which will take place in Los Angeles on Sunday night.

However, Gosling won't be in attendance to see if he wins because he is currently out of the country filming Only God Forgives, a new movie helmed by his Drive director Nicolas Winding Refn and set in Bangkok, Thailand.

The actor's representative tells People.com, "He's working out of the country."