Ryan Gosling Takes His Mom To 'Gangster Squad' Premiere & Emma Stone Looks Red Hot - See Photos!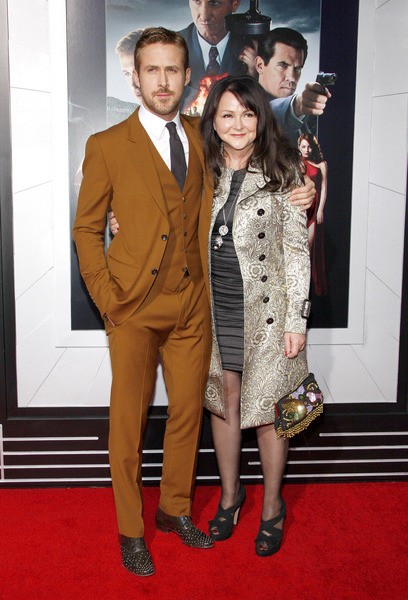 Reason number 106 to love Ryan Gosling - he took his mother to the "Gangster Squad" premiere. Swoon! The actor looked gangster cool in a brown suit and studded shoes with his mama by his side.
Gosling elected not to take his girlfriend Eva Mendes to the event, and his likability factor really couldn't get any higher. Remember when he acted as a good citizen and broke up a fight in New York City a couple of summers ago? He also saved a life last spring by pulling a woman out of harm's way when a taxi almost ran her over.
He could possibly be the perfect man.
Gosling wasn't the only celeb at the event. Josh Brolin and Sean Penn also attended, and Emma Stone rocked the red carpet in a strapless crimson dress with matching pumps and a chunky red necklace.
"Gangster Squad" centers on an elite police squad in the 1940s that fights to save Los Angeles from a power-hungry East Coast mobster. It opens in theaters on Jan. 11.
Check out more photos from the premiere...