Ryan Gosling Reveals His Secret Fantasy At Toronto International Film Festival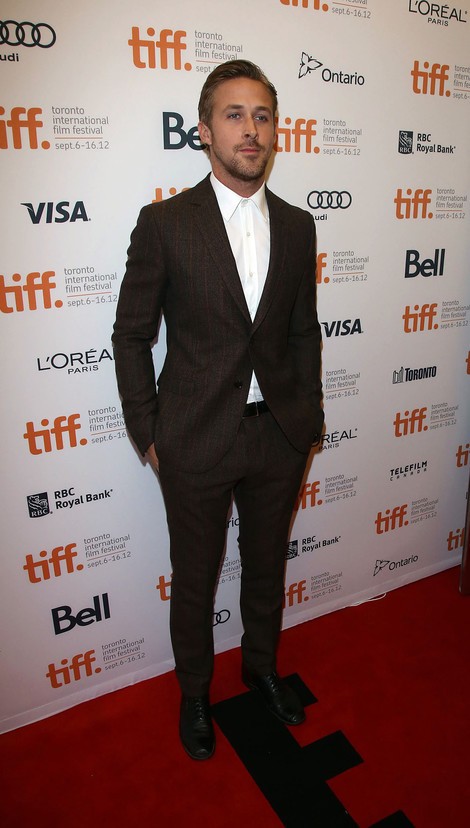 Ryan Gosling appeared at the Toronto International Film Festival with his film The Place Beyond the Pines, reuniting him with Blue Valentine director Derek Cianfrance.
Gosling plays a motorcyclist who robs banks to support his son. On stage after the premiere screening in Toronto, Gosling admitted he's always wanted to rob a bank.
"This has always been a fantasy of mine to rob a bank but I'm scared of jail so I'm not going to ever do that," Gosling said. "But I rob them in my mind all the time, especially when I'm in them. Derek gave me the opportunity to do that."
Shooting the bank robberies didn't quite live up to Gosling's imagination. 
"I drove up to the bank, I started yelling and screaming and acting out all my fantasies, and then I looked down and everybody was just smiling at me," Gosling continued. "They were just happy to be in a movie. They weren't scared at all and then I had to do about 15 more takes, and every time they got more excited, and then they got bored. It was hard."
Check back with Starpulse all week for more on the celebrities and movies at the Toronto International Film Festival.