Ryan Gosling Makes Anna Kendrick All Hot & Heavy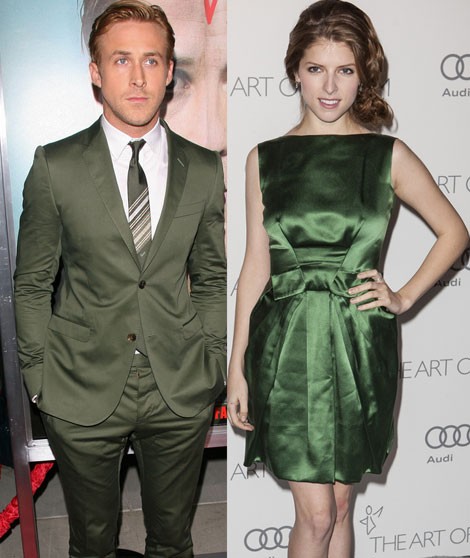 Like many women in America, "Twilight" star Anna Kendrick has a thing for Ryan Gosling. The actor, who inexplicably lost out to Channing Tatum as People's Sexiest Man Alive, is one of Hollywood's hottest young stars.
And Kendrick isn't afraid to let the world know how she feels about the actor. She tweeted on Monday: "Ugh - NEVER going to a Ryan Gosling movie in a theater again. Apparently masturbating in the back row is still considered 'inappropriate.'"
Her post has been retweeted over 20,000 times, which means a lot of people feel the same way. He broke up a fight in New York City a couple of summers ago, making fans swoon, and he also saved a life last spring by pulling a woman out of the way when a taxi almost ran her over. Plus, he starred in "The Notebook." What's not to love?
Unfortunately, Gosling is dating Eva Mendes, so Kendrick is out of luck. He currently stars in "Gangster Squad," which is probably the film Kendrick, ahem, got down and dirty to.
Kendrick stars in the upcoming film "Rapturepalooza" about teenagers who battle their way through a religious apocalypse to defeat the Antichrist. She has appeared in "End of Watch," "Scott Pilgrim Vs. The World" and "Up In The Air."