Ryan Gosling Is Droolworthy At 'Only God Forgives' Screening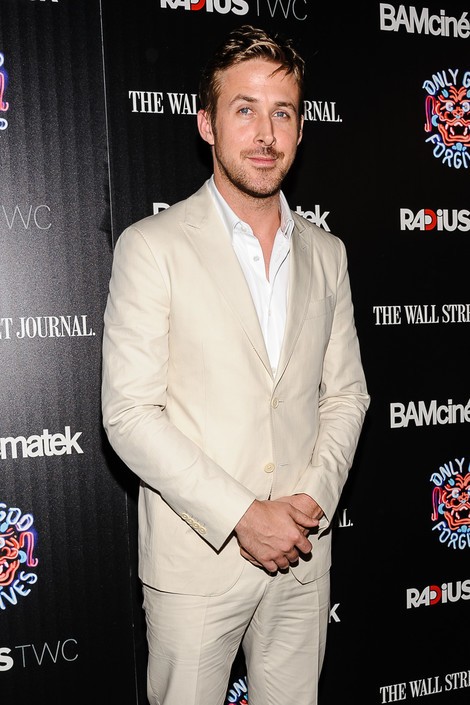 Ryan Gosling attended a special screening of "Only God Forgives" at BAM Harvey Theatre in New York City on Tuesday. The scruffy faced star looked sexy in a Ferragamo off-white, two-button suit with a white shirt and a pair of brown leather shoes.
The actor is currently dating actress Eva Mendes and has made women swoon since he starred in 2004's "The Notebook." He cemented his sexy status after breaking up a fight in NYC two years ago when he came across two men arguing over a painting in the middle of the road in the East Village.
The actor's latest film centers on Julian, a drug kingpin in Bangkok who is determined to avenge his brother's death. The movie hits theaters on July 19.
According to our review on Starpulse, "Through the David Lynch-like eyes of the wacky Nicolas Winding Refn everything here is utterly askew.  Told through a series of strange dreams, heightened realities and stark visual images, Refn has never been more brilliant, unleashed and yet flawed all at the same time."