Ryan Gosling, Glenn Close And Michael Fassbender Triumph At IFTAS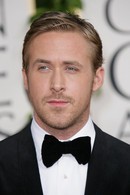 Ryan Gosling, Glenn Close and Michael Fassbender were among the big winners at the Irish Film and Television Awards (IFTA) in Dublin on Saturday night.

The Ides of March star saw off competition Don Cheadle, Leonardo DiCaprio and Gary Oldman to take home the Best International Actor trophy for his turn in Drive, while Close was named Best International Actress for Albert Nobbs.

Fassbender, who spent much of his childhood in Ireland, was honored with the Best Leading Actor for his turn in Shame, and other winners included Bridesmaids star Chris O'Dowd (Best Supporting Actor) and Irish actress Saoirse Ronan, who won Best Actress for her role as a teenage assassin in Hanna.