Ryan Gosling Flipped Out On Photographer Who Called Eva Mendes 'Baby'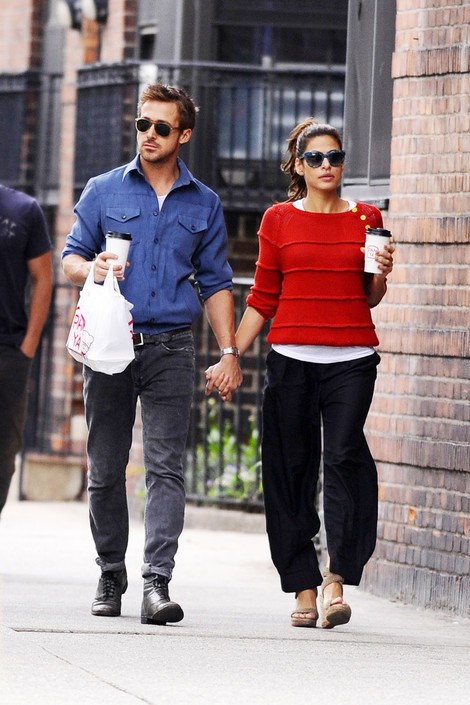 You wouldn't think that Ryan Gosling would be the jealous type, but the Hollywood heart throb lashed out when a photographer called his girlfriend Eva Mendes "baby."
According to the New York Post, the couple was in New York for the premiere of their movie The Place Beyond The Pines. While at the Bowery Hotel, a photographer who previously shot Mendes for a fashion spread called out to her, "Hey, baby!"
"Ryan completely flipped out, and it got heated," an eyewitness told the paper. "Ryan got in the guy's face and said, 'Who are you calling baby?' Eva had to jump in and calm everyone down before it came to fisticuffs. Ryan then made nice and shook the guy's hand."
After the confrontation, Mendes and Gosling didn't connect for the rest of the night. Gosling took his mother as his date to a party for the film, and Mendes didn't arrive until 45 minutes after the bash started. The newspaper reports that the two spent almost all of their time apart at separate corners of the room.