Ryan Gosling & Britney Spears Played Spin The Bottle Together As Kids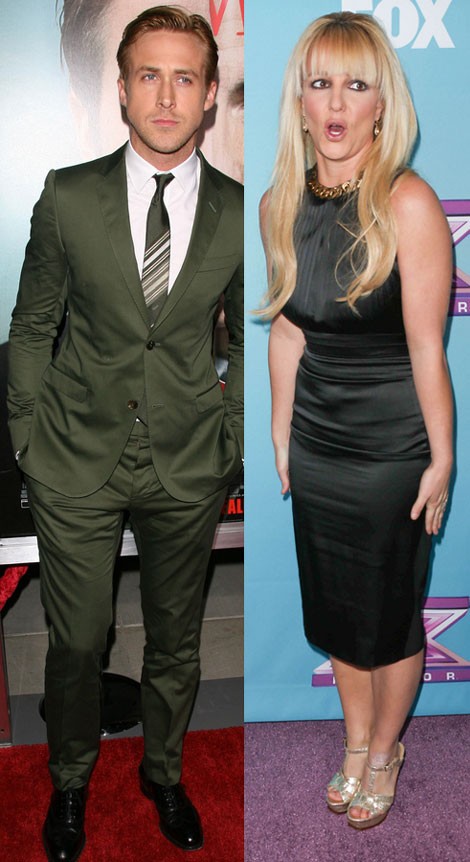 While they were both young members of The Mickey Mouse Club, Ryan Gosling and Britney Spears played a popular childhood kissing game.
In the 90s, the actor and singer hung out together on set and off the popular Disney variety show. Gosling explained: "Britney was a sweetheart. She lived right above me, the girl next door. The little girl I used to play basketball and spin the bottle with."
The two stars eventually lost touch with each other. "I mean, sometimes you are at the same event, but it's a lot like I imagine what it's like to run into someone from elementary school," he said.
Looking back at his years with the show, Gosling isn't too surprised that fellow mousketeers such as Christina Aguilera, Justin Timberlake and Spears found success.
"It is remarkable, but it isn't, in a way. Now you have The X Factor and all that stuff, but back then it wasn't around. You give these kids an unparalleled work ethic, which is why you see the difference between 'N Sync and those other bands, and between Britney and Christina and the other girls," Gosling added.
Gosling stars in the new film "The Place Beyond The Pines."