Ryan Dunn's Stunt Show To Relaunch In July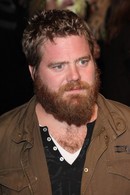 TV bosses at cable network G4 are planning a tribute to tragic Jackass stuntmen Ryan Dunn before relaunching his daredevil show PROVING GROUND next month.

The new show, on which Dunn and pals tested out videogame and movie stunts, was pulled off the air last week, after just one episode, following the star's car crash death on June 20.

But, after speaking with members of Dunn's family, the the network bosses have agreed to air the series in its original timeslot, beginning July 19.

The show will relaunch after a TV tribute to Dunn, who G4 president Neal Tiles has called "an incredible talent."