Russell Simmons Spends Christmas In St. Bart's With Ex-Wife Kimora Lee & New Girlfriend Hana Nitsche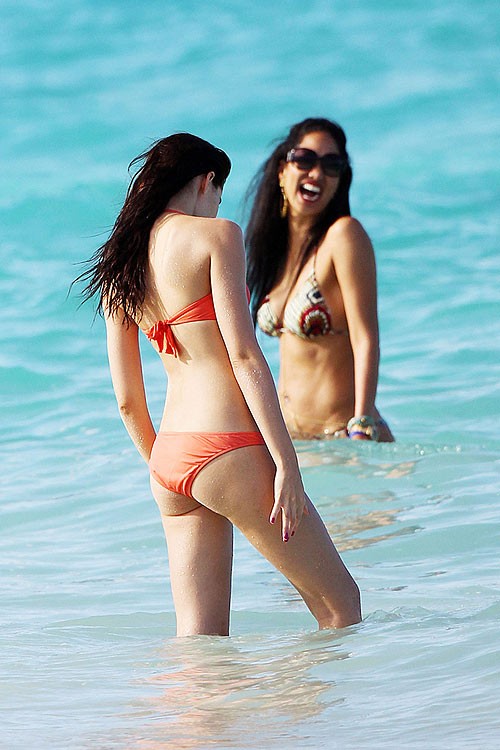 Russell Simmons spent Christmas Eve playing on the beach in St. Barts with his ex-wife Kimora Lee and her three children. Simmons' new girlfriend, Germany's Next Top Model finalist Hana Nitsche, was also along for the trip.

It might seem awkward, especially since Russell and Kimora were married on the island in 1998, but everyone seemed to get along just fine -- including Kimora and Hana.

Both women showed off their sizzling bodies in bikinis while Russell practiced his Yoga moves. The three children -- Russell's two daughters with Kimora; Ming and Aoki; and Kimora's son Kenzo, the product of her marriage to actor Djimon Hounsou -- also played in the sun and surf.

Simmons has only been dating the model -- 30 years his junior -- for a short time, but she appears to hold no jealous feelings toward his ex-wife, 37. The Hip hop mogul, 55, has an estimated net worth at over $500 million. Were guessing that might have something to do with it.

Kimora was even spotted giving Russel a high-five, presumably for his choice of a new girlfriend.