Russell Crowe's Film 'Noah' To Include Disclaimer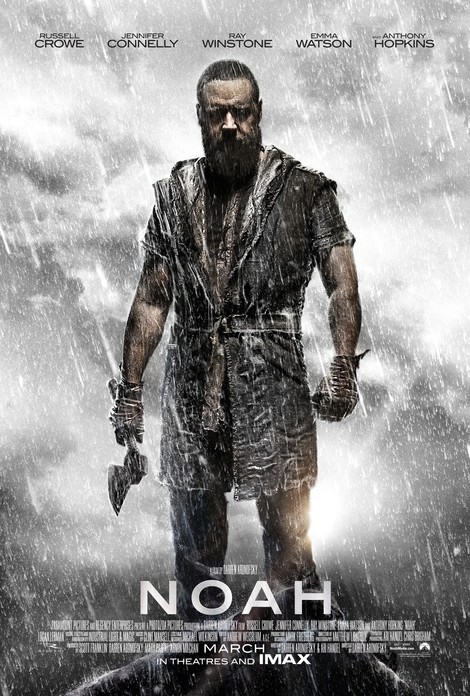 Paramount Studios is clarifying how its upcoming film "Noah," starring Russell Crowe, relates to the story told in the Bible.
The movie studio released a joint statement with the National Religious Broadcasters in response to concerns from the Faith Driven Consumer ( FDC) over a survey that revealed 98 percent of Christian consumers wouldn't go see a film about Noah if it was not based on the Bible.
FDC didn't specifically mention "Noah" in its survey, but it was clear which film they were referring to.
Paramount said in a disclaimer: "The film is inspired by the story of Noah. While artistic license has been taken, we believe this story is true to the essence, values, and integrity of a story that is a cornerstone of faith for millions of people worldwide. The Biblical story of Noah can be found in the Book of Genesis."
FDC founder Chris Stone responded: "We thank Paramount for its decision to issue an explanatory message on Noah. Information made available to Faith Driven Consumer gives us a sense that Paramount is taking steps to respect, connect with and reach out to the core faith audience of this film.
"While many Faith Driven Consumers will likely find valid reason to pause on some elements of the film, we are becoming more hopeful that many other areas will resonate and be compatible with the Bible's core message."
"Noah" also stars British actress Emma Watson. It's directed by Darren Aronofsky and hits theaters on March 28.