Russell Crowe Says Premature Criticism Of 'Noah' Is 'Absolute Stupidity'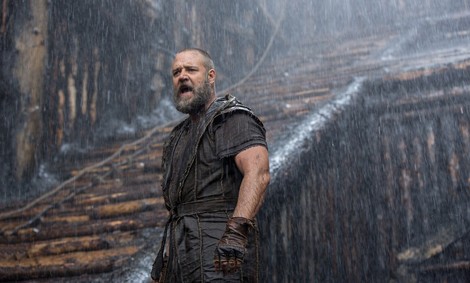 Russell Crowe is a staunch defender of his upcoming film Noah, and he had some pointed words for critics attacking the movie before even watching it.
While talking with Good Morning America this morning, Crowe said, "We've had probably over a year now of very harsh criticism from a bunch of people who have put their name and stamp on an opinion that's not even based on the movie or seeing the movie, just an assumption of what it could be or how bad it could be or how wrong it could be in their eyes, which I think quite frankly is bordering on absolute stupidity, because now, I think, people are seeing the movie and they're realizing how respectful it is and how potent it is."
On a lighter note, Crowe also said Darren Aronofsky promised him, "You'll never wear sandals," and, "Never at any point will I put you on the bow of a ship flanked by a giraffe and an elephant." The promises by the director were to sell the point that this particular portrayal of Noah was not going to be in line with the multitude of children's stories about the character.
Noah arrives in theaters this Friday.