Russell Crowe Denies 'Westworld' Rumors

Russell Crowe has taken to his Twitter.com page to deny he's set to star in a remake of Michael Crichton's sci-fi thriller Westworld.

The Gladiator actor was rumored to have signed up to a new version of the 1973 film, which was author Crichton's first outing as a big screen director and starred Yul Brynner as a gun slinging android at a fantasy theme park.
 
However, Crowe has shot down the reports, insisting there is no truth to the rumors.  He writes on his Twitter.com page, "WestWorld purely a rumor, I've never been contacted about it."

And he also sets the record straight about claims he's taking over from late fellow antipodean Heath Ledger in Dirt Music, an adaptation of Tim Winton's award-winning book - insisting the project is a long way from completion.

He adds, "Dirt Music is still off in the never, never somewhere."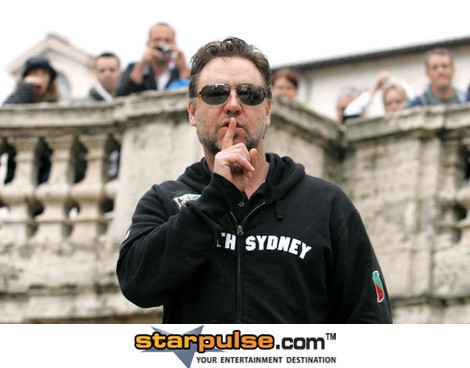 Click Here For More Russell Crowe Pictures