Russell Crowe And Hugh Jackman Share The Stage At New York Gig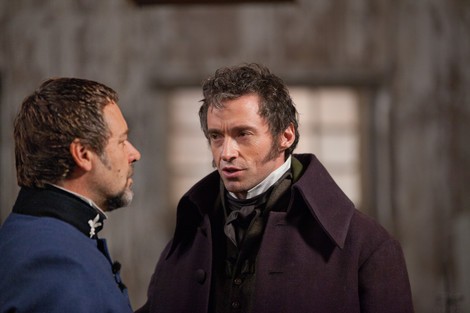 Russell Crowe took to the stage in New York to sing with his Les Miserables co-star Hugh Jackman over the weekend.

The actor plays in a band with his Robin Hood co-star Alan Doyle and he showed off his singing skills by performing at Joe's Pub in Manhattan on Saturday night.

Jackman, who appears alongside Crowe in Tom Hooper's new movie adaptation of Les Miserables, was in the audience and Crowe persuaded the Australian to join him on stage to sing a track called The Confrontation from the hit musical.

The X-Men star even borrowed a bow tie from one of the other guests to fit in with Crowe, who was wearing a tuxedo, according to New York Post gossip column Page Six.

The duo's Les Miserables co-star Samantha Barks was also present to join at the gig, which also included a sing-along of classic holiday hits.