Russell Brand's Fling With Teresa Palmer Prevented Him From Having Sex With Extras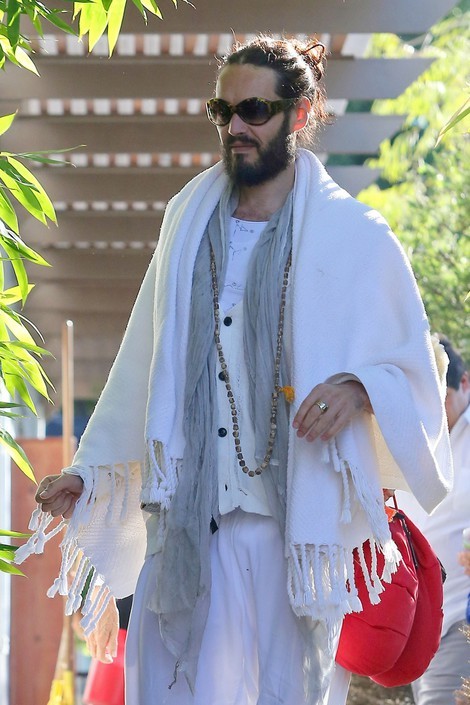 Russell Brand has opened up about his brief, four-month relationship with his 2008 "Bedtime Stories" co-star Teresa Palmer.
The actor said he tried to keep himself from falling in love with the actress, even going as far as hiring his hypnotist friend Paul McKenna help make him believe the Australian star wasn't as attractive as he thought she was.
 
His plan failed, so Brand let things happen naturally.
 
On Tuesday, he told Conan O'Brien, "She was so beautiful and so radiant that when I looked at the beauty I thought, 'If I have that beauty in my life, everything else will not matter...' I thought, 'This is going to prevent me from being able to have sex with all the extras.'
 
"I had sex with her and a relationship with her and eventually that does get it out of your system. I hope that doesn't sound brutal, but that is the nature of the chemical imperative to procreate. I'm sorry, I didn't design the male libido."
Brand later went on to marry and divorce pop star Katy Perry.