Russell Brand's Films 'Hop' & 'Arthur' Dominate Weekend Box Office

Russell Brand is celebrating a double victory on the box office chart - his family film "Hop" and comedy remake "Arthur" dominate the top two spots in the new countdown.
 
The Easter-themed movie, in which the British funnyman voices a bunny, took another $21.7 million in its second week at number one, boosting its 10-day total to $68.2 million.
 
Arthur, which also stars Helen Mirren and Jennifer Garner, opened at two with $12.6 million.
 
Action film "Hanna" debuted in third place with $12.3 million, and "Soul Surfer," a biopic about one-armed surfer Bethany Hamilton's terrifying shark attack, is new at four.
 
Meanwhile, Natalie Portman and James Franco's stoner comedy "Your Highness," set in medieval times, limped into the chart at six with opening weekend takings of $9.5 million.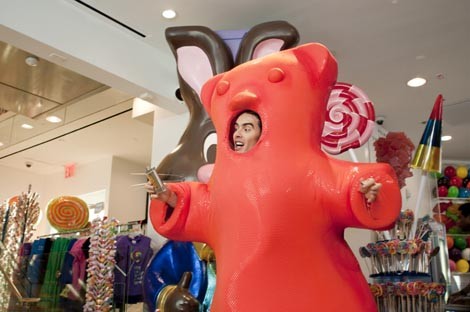 Click for more great Russell Brand pictures: