Russell Brand Slams Transsexual Romance Rumors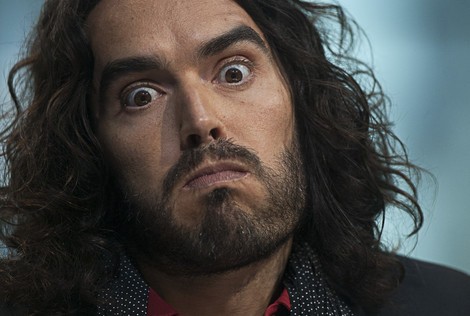 Russell Brand has denied reports he had an affair with transsexual British TV star Lauren Harries, insisting the tale is his "favorite media lie ever."

Harries, who shot to fame in the 1980s as a child star and TV antiques expert, claimed she romped with Brand back in 2006 after they met on a U.K. show he was hosting.

Talking about their fling, Harries was said to have told Britain's Daily Star, "I felt a surge of electricity. I had sex with Russell."

Katy Perry's ex-husband has now taken to his Twitter  page to share his side of the story, admitting he has slept with many women in the past but Harries was not one of them.

The 38 year-old comedian writes, "With respect to the ol' transgender community, I didn't have it off with the antiques kid... My favorite media lie ever though."

Brand also jokingly relayed his mother Barbara's stunned reaction to the story, adding: "Mum: You wouldn't do it with that Lauren lady - you hardly knew him! Me: To be fair Mum that's not stopped me in the past."