Russell Brand Proclaims He 'Didn't Cheat On Katy Perry'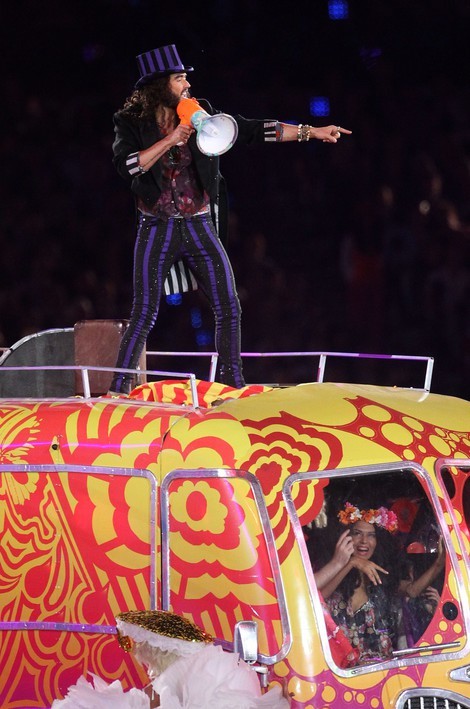 Russell Brand is obstinate he was faithful to his ex-wife Katy Perry as he is always "diligently monogamous" when he is in a relationship.

The British comedian became known as a serial womanizer before he gave up dating and settled down with Perry in 2010. Nevertheless, the couple's marriage didn't last long, and they were divorced last year.

Now, the 38 year-old actor has open up to insist he didn't do anything to compromise his union, and actually enjoys staying faithful to one woman.

He tells Britain's Esquire magazine, "When I'm in a relationship I'm diligently monogamous and stick to the principles agreed on within that relationship. You've got to, I think. But it's going to be hard if I go into a monogamous relationship.

"I live a life where I have a lot of freedom, so if I meet someone and I go, 'Right let's be monogamous,' that's a f**king change.' But I tried it and I loved it. I really think she's a lovely beautiful person (Perry). It's just hard isn't it? She's got a lot of options, I've got a lot of options, so you've got to really, really want it (to make marriage work)...

"Some of it's the fame, but I think getting married is - you've got a whole other person that you've got to make as important as you!"

The star goes on to insist he isn't ruling out walking down the aisle again, adding, "Really, I'd like to be married. I'm just not transmitting that frequency of 'Soulmate! Soulmate!' I'm transmitting the frequency of 'Mmm!'"