Russell Brand & Kristen Wiig Named 'Sexiest Vegetarians' By PETA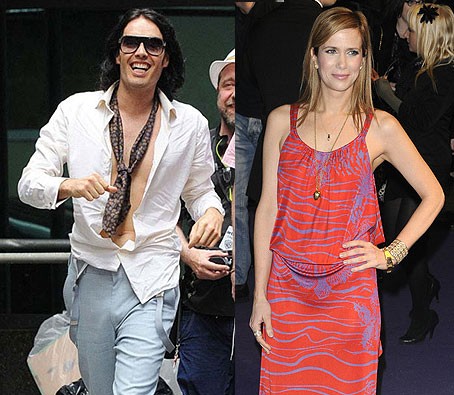 Funnyman Russell Brand is having a great June - just 10 days after he was was invited to join the Academy of Motion Picture Arts and Sciences, the Brit has landed the World's Sexiest Vegetarian title alongside Saturday Night Live star Kristen Wiig.

The actor/comedian - a vegetarian since age 14 - beat out Joaquin Phoenix, Woody Harrelson and Prince to land atop the male countdown.

"You shouldn't eat animals, it's mean to them," he tells PETA.

Bridesmaids star Wiig finished ahead of new mom Natalie Portman, Olivia Wilde, Joy Bryant and Anne Hathaway on the women's poll.

The meat-free celebrity list is compiled annually by activists at People for the Ethical Treatment of Animals (PETA).

PETA has been running the poll since 2001, when Shania Twain was named the first ever "Sexiest Vegetarian."