Russell Brand Kicked Out Of GQ Event For Mentioning Hugo Boss's Nazi History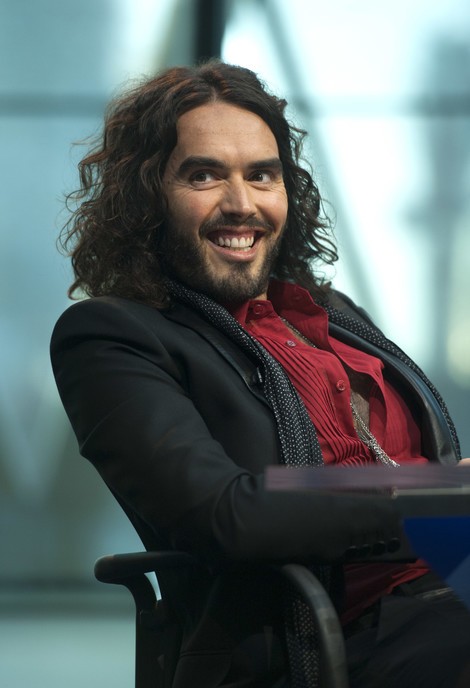 GQ wasn't thrilled when comedian Russell Brand brought up their sponsor's ties with Nazi Germany.
Hugo Boss was footing the bill for British GQ's Men of the Year awards, where Brand was given the Oracle Award. His speech, however, left GQ fuming.
Brand said to the crowd, "Any of you who know a little bit about history and fashion will know that Hugo Boss made the uniforms for the Nazis. The Nazis did have flaws, but, you know, they did look f--king fantastic, let's face it, while they were killing people on the basis of their religion and sexuality."
Brand then did an exaggerated goose step and put his finger under his nose to emulate Adolf Hitler's moustache while giving the Nazi salute. "Does it ring any bells?"
GQ editor Dylan Jones reportedly escorted Brand out. The comedian yelled "Nazi sympathizers" after he was told he had to leave.
After the show, Brand tweeted: "GQ editor: 'What you did was very offensive to Hugo Boss.' Me: 'What Hugo Boss did was very offensive to the Jews.'"