Russell Brand 'In Love' With Jemima Khan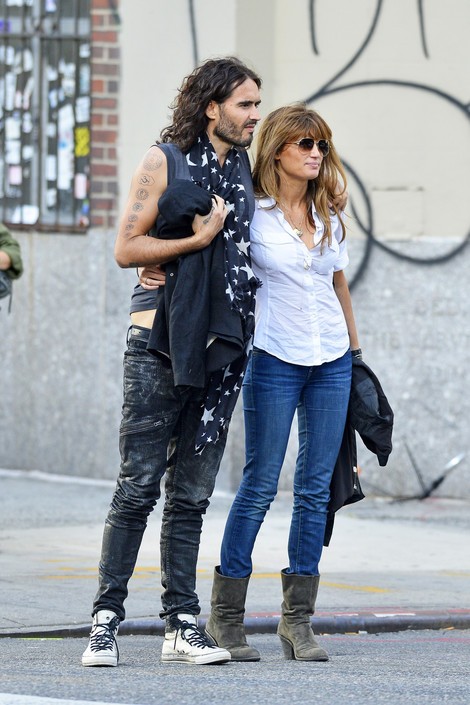 The woman Russell Brand refers to in his recent op-ed in the Guardian has been identified as political journalist Jemima Khan.
Brand recently penned an article in the newspaper to discuss his well-publicized incident at the GQ Men of the Year Awards. The Comedian brought up sponsor Hugo Boss' connection to Nazis (the German company made Nazi uniforms) as was escorted out. However, he also off-handedly mentioned a new woman in his life.
He wrote, "I'm not typically immune to the allure of objectified women, but I am presently beleaguered by a nerdish, whirling dervish, and am eschewing all others. Perhaps the clarity of this elation has awakened me. A friend of mine said: 'Being in love is like discovering a concealed ballroom in a house you've long inhabited.'"
The woman in question appears to be Jemima Khan, who was spotted with Brand in New York over the weekend. Khan is the ex-wife of a Pakistani cricket star and dated actor Hugh Grant for three years. She is currently editor-at-large for Vanity Fair.
The two may have met in 2011, when she asked him to write an article in the New Statesmen while she was guest editor. It was in the same year Brand and Katy Perry filed for divorce, with Brand allegedly breaking the news to Perry via text message.
Katy Perry has appeared to move on as well, currently enjoying a romance with John Mayer after a few rocky starts.