Russell Brand Honored At Power Of Comedy Event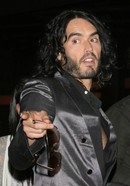 Russell Brand paid tribute to his mother Barbara as he accepted a prize at Variety's Power of Comedy gala in Los Angeles on Saturday.

The British funnyman was the guest of honor at the first ever Power of Comedy event, where his Arthur co-star Helen Mirren presented him with a trophy in recognition of his humor and his contributions to women's cancer charities.

The actress told the crowd: "He's the best, kindest and goodest bad boy you're ever going to be lucky enough to meet," while the Forgetting Sarah Marshall star dedicated the award to his mom, who battled cancer three times while he was growing up.

Brand said, "It's an area that's affected my life and continues to be important," although he couldn't resist making a joke by quipping: "It's given me some latitude to rationalize and justify touching women's boobs."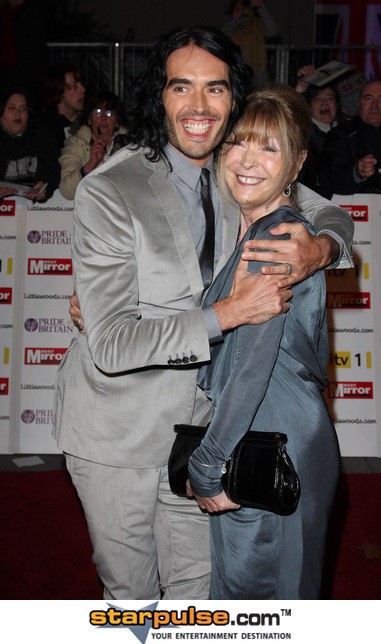 Click Here For More Russell Brand Pictures