Russell Brand Discusses UK Drug Problems And Other Issues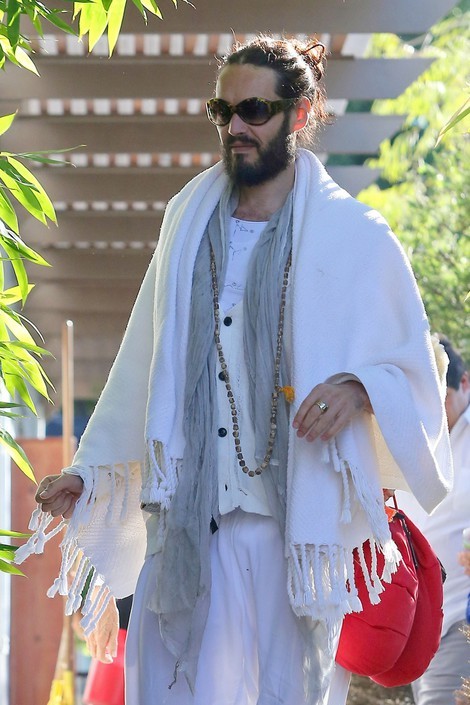 Russell Brand shared the stage with the Mayor of London for a debate about drugs on a U.K. TV panel show this week.

Brand, who is a recovering heroin addict, spoke candidly about his past drug problems as he sat alongside Mayor Boris Johnson on BBC current affairs program Question Time on Thursday.
 
He said, "I don't think drug laws (in Britain) are working because people take drugs all the time. People will take drugs because of social, psychological and emotional reasons. For me it's not about the drug laws, it's about treating people with addiction issues in a compassionate and empathetic way."
 
Brand also disagreed with fellow panelist, columnist Melanie Phillips, who argued that "illegal drug use is harmful to the person and society".
 
He insisted, "As a recovering drug addict myself, when I was using drugs I didn't care if drugs were illegal. If I need drugs because I'm in pain inside, I'm taking drugs and I know this to be true of drug addicts all over our country."
 
However, the comic refused to say whether he feels whether all drugs should be decriminalized: "I don't like to get drawn on that because I am dealing with this in a very direct way in that people who are suffering from drug problems don't care about the law, they care about getting the correct treatment which I believe is abstinence-based treatment."
 
Brand also aired his views on the Syrian refugee crisis, housing prices in the U.K., and, in a discussion about higher taxes for the rich, he told a member of the audience, "I should pay more tax. I'm happy to pay more tax."