Rush, Heart And Donna Summer Among 2013 Rock And Roll Hall Of Fame Inductees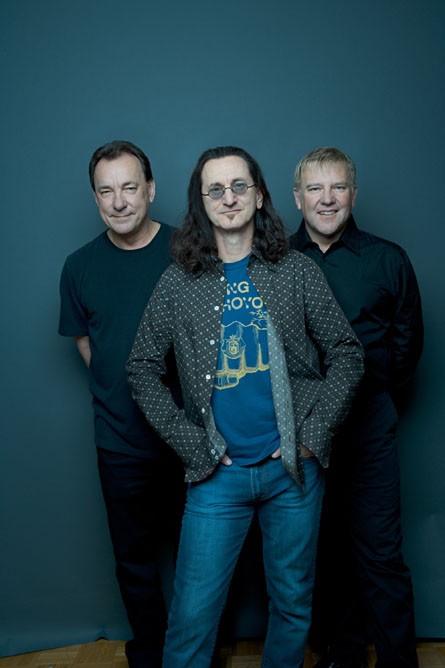 Finally! Canadian progressive rock gods Rush are heading to the Rock and Roll Hall of Fame.

The prolific trio -- bassist/singer Geddy Lee, guitarist Alex Lifeson and drummer/lyricist Neil Peart -- formed in 1968 and released their self-titled debut album in 1974. They never broke up, save for a five year hiatus beginning in the late 1990s; and just released their 19th studio album, "Clockwork Angels", earlier this year to rave reviews.

The band made it in on their first try; but one would never know that after the yearly outpouring of disdain for the institution by fans after repeated snubs since 1998, the year they became eligible.

But that never mattered much to Lee, who told Rolling Stone on Tuesday that he hasn't been as frustrated as the fans.

"I was surprised we got in first time out there. It took us so long to even get on the ballot, and there were other groups like Deep Purple and Procol Harum, who I respect greatly and I assumed would be voted in as well."

Both of those bands also made the ballot for the first time this year, but neither will join Rush or the rest of the Class of 2013, which includes Seattle based rockers Heart.

"To be frank, I am disappointed that Deep Purple is not included in [the group of inductees]," adds Lee. "Certainly Heart and Rush would not sound the way we sound without Deep Purple."

The rest of the Class of '13 includes rappers Public Enemy, bluesman Albert King, songwriter Randy Newman and late Disco queen Donna Summer. Record producers Lou Adler and Quincy Jones will also be feted at the induction ceremony as both will receive the Ahmet Ertegun, which recognizes the contributions of non-performers.

But unlike recent snubs by the Sex Pistols, Van Halen and Guns N' Roses frontman Axl Rose, Lee says Rush will be at their induction ceremony; which will be held at the Nokia Theatre in Los Angeles on April 18.

"Oh yeah, we're gonna be there," he says. "I'm not saying I'm not proud to be inducted, because that would be wrong. I think it's a terrific honor and we'll show up smiling... It also made my mom very happy, so that's worth it."

Nominees for the 2013 induction class were announced in October, and they included rappers NWA, The Marvelettes, Chic, Kraftwerk, Joan Jett and the Blackhearts, The Paul Butterfield Blues Band and The Meters.