Rupert Murdoch And Wendi Deng Reach Divorce Settlement After 'Minutes' In Court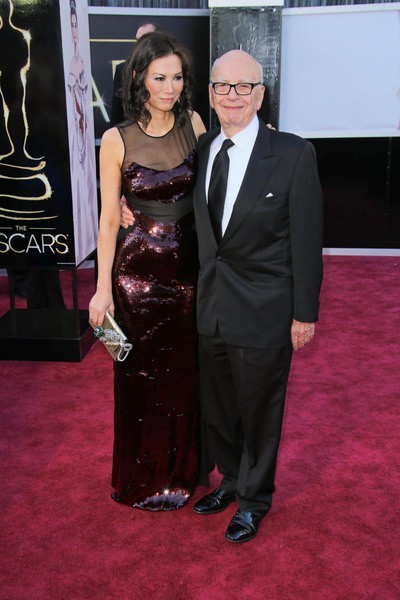 Media mogul Rupert Murdoch and wife Wendi Deng have settled their divorce following a brief day at court on Wednesday.

The billionaire filed papers to end the couple's 14-year union back in June, citing a marriage that was "irretrievably" broken.

"We are pleased to announce that we have reached an amicable settlement of all matters relating to our divorce," the couple said in a statement to the press. "We move forward with mutual respect and a shared interest in the health and happiness of our two daughters. We will not comment on this any further."

Not all of the terms of the divorce have been made public; however, Deng will continue to reside in the couple's $44 million Manhattan apartment with their two daughters, Chloe and Grace.

The former couple's hearing lasted only minutes, and afterward the former couple parted with a hug.

Deng, 44, was Murdoch's, 82, third wife. He was married to Patricia Booker from 1956-1967, followed by Anna Torv (not the actress) from 1967-1999. Murdoch and Deng married just a month after his divorce from Torv was finalized.