Rumors Swirl Over Reason 'Batkid' Was Cut From The Oscars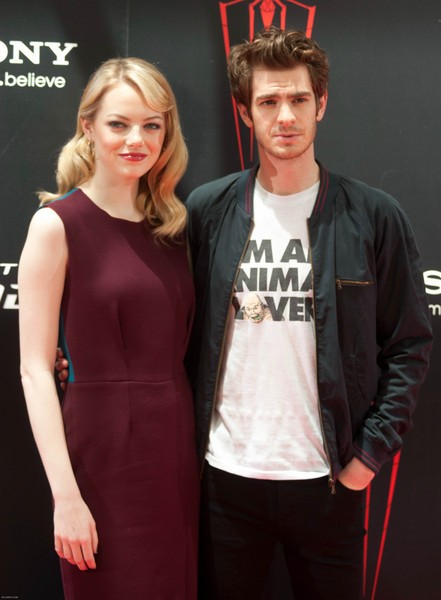 The Academy Awards were missing two heroes Sunday night after both Andrew Garfield and Batkid were mysteriously cut from the show.
In the weeks leading up to The Oscar, it was announced the Amazing Spider-Man 2 star would be inducting "a new superhero into the fraternity of superheroes" to tie in with the "Heroes" theme of the show. It has now been revealed that superhero was Batkid, AKA Miles Scott, who recently fulfilled his dream of becoming a hero through the Make-A-Wish foundation.
So why was there no Batkid?
"I don't know if they ran out of time or if there was something about the segment they didn't like. It got pulled so quickly that we didn't have a lot of insight into what was going on," Miles' mother Natalie told the International Business Times.
A spokesperson for The Academy said, "Due to the nature of a live show, hard decisions sometimes must be made which require the Academy to cut segments due to the logistics of production. Andrew Garfield understood that his segment had to be omitted, and he drove to Disneyland on Monday to spend time with 5-year-old Miles Scott (Batkid) and his family."
Two theories have filtered into the press as to why the portion of the show was cut. Emma Stone also canceled on The Oscars for "personal reasons," and RadarOnline cites a source claiming she's worried about the health of her mother, who is battling breast cancer. It's certainly understandable why Andrew would want to support his longtime girlfriend and be there with her.
The other rumor is much more nefarious. PageSix claims Garfield whined about his lines for the presentation and re-wrote his part, which was not accepted by the producers. Garfield simply canceled his involvement afterwards.
We hope neither rumors are true. Either way, Chris Evans presented the video tribute to movie heroes - even if there was a harsh cut at the end that was likely leftover due to the sudden Batkid cancellation.