Rumors Persist That Khloe Kardashian Will Be New 'X Factor' Host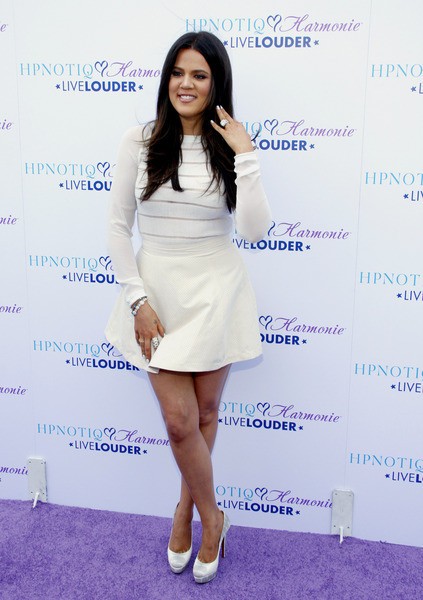 As we reported earlier this month, Khloe Kardashian is the number-one pick to host the new season of "The X Factor." And the rumors of her possibly landing the gig are growing stronger.
The "Keeping Up with the Kardashians" star reportedly impressed FOX execs in her screen test, and producer/judge Simon Cowell also likes how she holds draws an audience.
Kardashian is the frontrunner on the list of possible female hosts, according to TMZ.com.  The new season will start next month in a live show, so producers have little time to fill the spot.
A source told TMZ.com that there's an 85 percent chance she'll get the job. In an effort to draw younger viewers, Paula Abdul and Nicole Scherzinger have been replaced by young, popular stars Britney Spears and Demi Lovato.
Even if she doesn't land the gig, Kardashian has been busy doing many other things, including creating a fashion collection, called Kardashian Kurves, with her siblings Kourtney and Khloe.