Rumors Continue To Suggest Eva Mendes And Ryan Gosling Are Splitting Up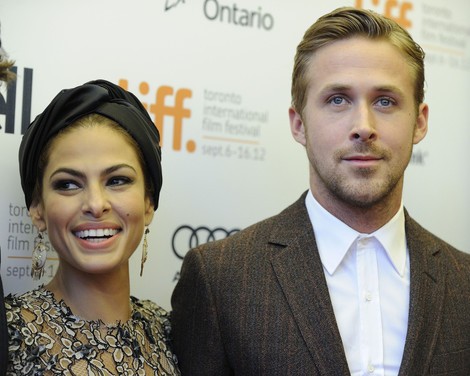 We've heard this before - Eva Mendes and Ryan Gosling are calling it quits on their relationship, according to sources.
In February it was reported by InTouch magazine the two split around Christmas-time after problems arose in September. As it has been with their relationship, things have been kept hush-hush.
Mendes later told Ellen DeGeneres on Valentine's Day she'd "probably just order a deep dish and watch The Notebook or something." She also had to deny rumors she was pregnant after she refused to go through airport scanners.
Sources now tell OK! Magazine the couple is still together, but "Their romance is definitely on shaky ground." The reason? Ryan Gosling seems to have no intention to propose to her. The source continues, "For the past 18 months, they've been talking about taking the next step, to the point that on every vacation, Eva's been convinced he would be popping the question. The trip to Iceland in September was the last straw. She pretty much gave him an ultimatum, but he balked and she stormed out and few back to the States without him."
Considering the couple isn't the type to air their dirty laundry, don't expect any concrete answers for a while!