Rumor Patrol: Trouble In Bed For 'Twilight' Stars? Courtney Stodden Has Implants? Rihanna Pregnant?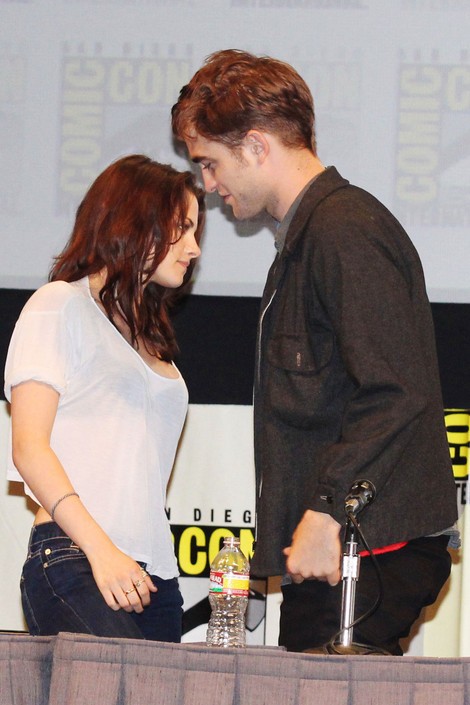 You can't go one week without hearing a ridiculous story involving some of your favorite celebrities. Thankfully, the Rumor Patrol is here to sort out what's real and what's fake.
Robert Pattinson and Kristen Stewart's Difficult Sex Scene: Apparently it took quite some time for the Twilight stars to film their love-making scenes in Twilight - is there a rocky relationship we don't know about?
Verdict: False. Robert Pattinson told Parade that the difficulty came from romantic scenes in a pool, where waves kept breaking their concentration and made it difficult to kiss. Sounds like a good problem to have!
Courtney Stodden's Implants: Does Doug Hutchison's teen bride have augmented breasts? 
Verdict: True... then False! You won't believe what the couple did to prove she was all-natural. Doug and Courtney appeared on Dr. Drew's show Lifechangers to have Courtney's breasts scanned for implants! After two doctors doing the procedure found what appeared to be implants, Courtney complained until the professionals decided that she was all-natural. Watch the bizarre scene below:
Rihanna Pregnant? MediaTakeOut is claiming that the singer didn't cancel shows during her European tour due to the flu, but because she's pregnant!
Verdict: False, for now. The story itself is full of holes and unnamed sources. While Rihanna didn't refute the rumors, we're about to say anything like this is true until the star begins to show a baby bump or confirms it herself.