Rumor Patrol: Tiger Woods Dating Lindsey Vonn, Justin Bieber Dating Kylie Jenner, More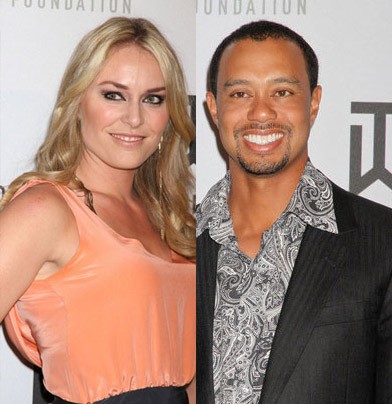 You can't go one week without hearing a ridiculous story involving some of your favorite celebrities. Thankfully, the Starpulse Rumor Patrol is here to sort out what's real and what's fake.
Lindsey Vonn and Tiger Woods Dating: Skier Vonn was recently linked to "good boy" Tim Tebow, and now it appears she's moved on to "bad boy" Tiger Woods. The National Enquirer claims the two have been secretly dating for two months.
Verdict: Probable. Rumors about Tebow turned out to be false, so we're slow to hop on another claim involving Vonn. That said, HollywoodLife offered a second source that claims they don't spend much time together due to their schedules, but there is definitely a romance brewing. Vonn's rep wouldn't outright deny the story, either, saying, "Lindsey is currently in the midst of the World Cup season in Europe. Her focus is solely on competing and on defending her titles and thus she will not participate in any speculation surrounding her personal life at this time."