Rumor Patrol: Steven Seagal Protecting The Border? Paula Abdul Feuding With Nicole Scherzinger? And More!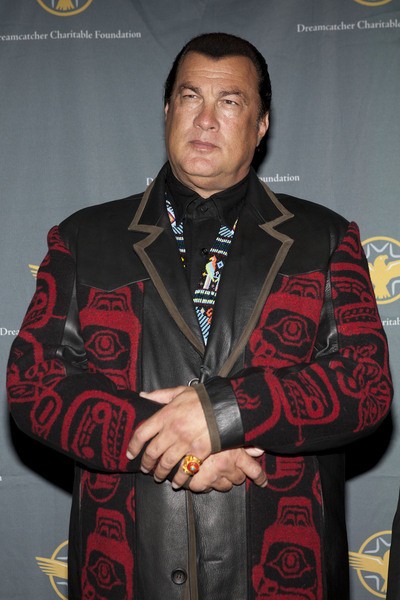 You can't go one week without hearing a ridiculous story involving some of your favorite celebrities. Thankfully, the Rumor Patrol is here to sort out what's real and what's fake.
Steven Seagal Protecting The Border? Rumor has it that Steven Seagal has been sworn in as border sheriff in Texas to protect the United States - Mexico border, and it has nothing to do with his show, Steven Segal: Lawman.
Verdict: True. A rep for the Hudspeth County Sheriff's office told Chron.com, "It became very clear to me that Mr. Seagal is not in this for the celebrity or the publicity ... He's like the rest of us that live down here, he has a sincere passion for his country and he wants to do more to help."
Paula Abdul At War With Nicole Scherzinger? Star Magazine claims that the two leading ladies in X Factor are constantly at one another's throats. "They've been fighting nonstop, bickering like crazy over who gets to wear the sexiest, most stylish outfits," claims a source.
Verdict: False. A source close to the show spoke out to RumorFix.com: "There is absolutely no truth to this. Nicole and Paula have, and have always had, a good relationship.  Nothing about it is competitive."
The Situation Kicked Out Of Apple Store? Several news outlets have been quoting an unconfirmed Twitter post that claims Mike "The Situation" Sorrentino was kicked out of an Apple Store while trying to cut in line for the new iPhone.
Verdict: False. His rep told Gossip Cop that Mike doesn't even own an iPhone, and has never stepped foot in an Apple Store!