Rumor Patrol: Robert Pattinson Planning Album? George Clooney's TV Return? And More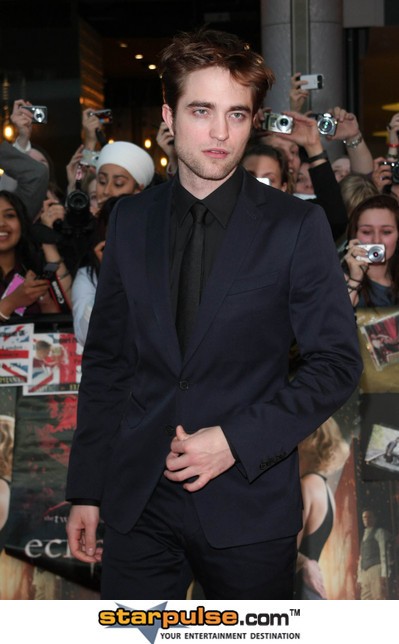 You can't go one week without hearing a ridiculous story involving some of your favorite celebrities. Thankfully, the Rumor Patrol is here to sort out what's real and what's fake.
Robert Pattinson, Rock Star: UsMagazine.com reports that Twilight star Robert Pattinson is headed to the music industry. "Rob has been kicking a few original songs around for a long time, but his schedule didn't allow it... The album Rob will make will be guitar-based and drums, very organic-sounding, nothing pop," say sources.
Verdict: False. Although Rob seems to like music (songs of his made it to the Twilight soundtracks), his rep told MTV that the story is simply "untrue." Perhaps in the future, if that whole acting thing doesn't work out?
George Clooney And The Housewives: Is George Clooney going to be on The Real Housewives of Beverly Hills? He was spotted near film crews as they followed the ladies for reality footage.
Verdict: False. He's got a whopper of a alibi, too! According to Rumorfix, he was filming a commercial for Mercedes that will only be air in China!
Bill Clinton Dancing: Are Dancing with the Stars producers really trying to get former President Bill Clinton on the show?
Verdict: True. Bill Clinton told Rachael Ray on her talk show that the producers came calling offering a spot in the competition. He said, "I had to pass, but I think it's a hoot."