Rumor Patrol: Robert Pattinson Dating Someone Else? Eddie Murphy Dead? Larry King Frozen?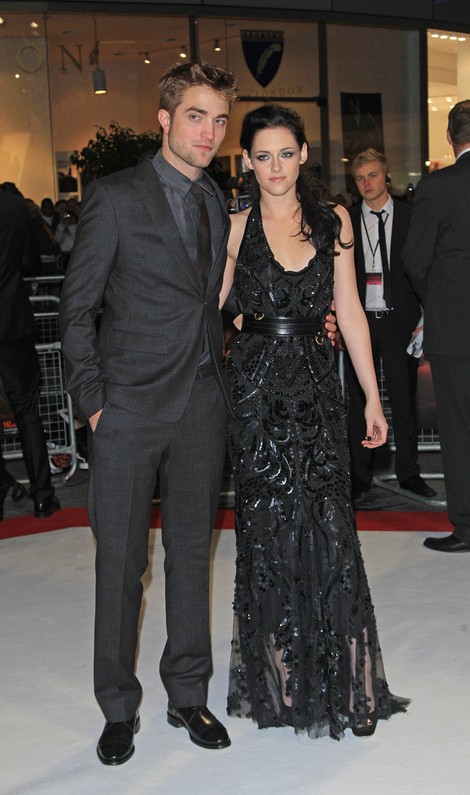 You can't go one week without hearing a ridiculous story involving some of your favorite celebrities. Thankfully, the Rumor Patrol is here to sort out what's real and what's fake.
Robert Pattinson Dating Someone Else? The Twilight star was spotted going out with a blonde woman - and Kristen Stewart didn't get her hair dyed. So is getting something on the side?
Verdict: False. Sources tell Hollywood Life "Rob Pattinson and his friends were having a business meeting," and the blonde woman was actress Sarah Roemer. "[Rob] sat next to one of the men and the other man and young lady sat across from them." He can't even hold a business meeting without being confronted with rumors!
Eddie Murphy Dead? The headline was spread across the internet yesterday. Allegedly Murphy died in Switzerland in a snowboarding accident.
Verdict: False. The first hint is that it happened in another country, making it harder to verify. The second hint is the original source, Global Associated News - a source known for spreading celebrity death hoaxes. It was spread across news outlets and Twitter as true, despite the fact that the same exact story was posted only 5 months prior.
Larry King Wants To Be Frozen? Did Larry King really request that he would be frozen when he died, so he could come back to life in the future and live forever?
Verdict: True. The subject came up during his CNN special CNN's Larry King: Dinner With King. He said, "I wanna be frozen, on the hope that they'll find whatever I died of and they'll bring me back."