Rumor Patrol: Rihanna Pregnant, Miley Cyrus & Liam Hemsworth Cancel Wedding, More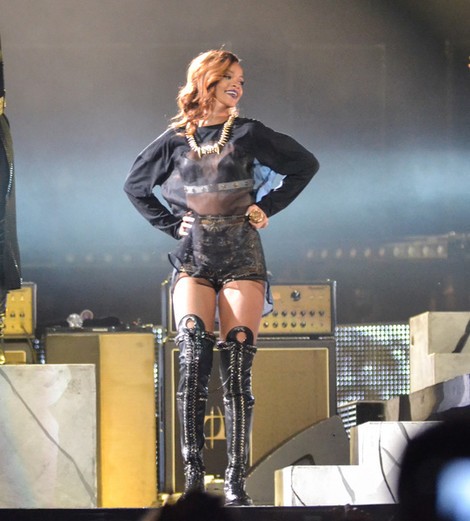 You can't go one week without hearing a ridiculous story involving some of your favorite celebrities. Thankfully, the Starpulse Rumor Patrol is here to sort out what's real and what's fake.
Rihanna has been forced to cancel several concerts because she's pregnant. False. The singer axed her Houston and Dallas gigs on Monday and Tuesday night due to an "illness." Following the Houston cancellation, concert promoters Live Nation issued the statement: "Unfortunately, as a result of illness Rihanna is unable to perform this evening at Houston's Toyota Center. Fans are instructed to retain their tickets to this event pending rescheduled show date information."
The pop star later tweeted: "I was sick since San Diego! I kept working because I thought two days off after the Vegas show would be enough time to recover and I f**ked up, those were two days off from hell and today is not different. I'm sad and disappointed about it! I had all kinds of plans!"
A source close to the singer told Gossip Cop that she is "absolutely not" expecting.
Check out other rumors...