Rumor Patrol: Reese Witherspoon's Handbag Illegal? Jessica Simpson Expecting Twins?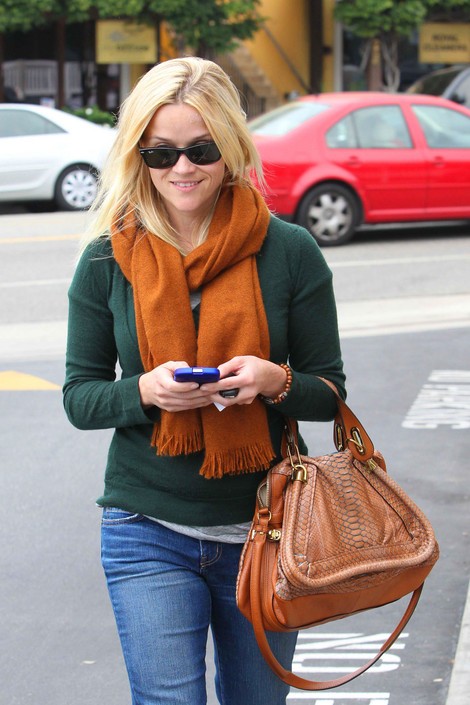 You can't go one week without hearing a ridiculous story involving some of your favorite celebrities. Thankfully, the Rumor Patrol is here to sort out what's real and what's fake.
Reese Witherspoon's Python Bag Illegal? Reese was under heavy fire or lugging around a handbag that was made out of python skin. After a PETA outcry, she decided to get rid of the $3,200 Chloe bag for good. However, reports now state the bag was illegal to begin with!
Verdict: True. California banned the sale of snakeskin in 1970, before Reese was even born! 
Jessica Simpson Expecting Twins? Jessica finally revealed the worst-kept secret in Hollywood: She's pregnant. However, as more and more photos show up of her huge baby bump, people are wondering if the singer is getting ready for more than one child!
Verdict: Probably False. GossipCop reports that a source reveals Jessica is not expecting twins at this moment.
Amanda Seyfried: Adult Film Star? Is Amanda Seyfried really going to play infamous adult film star Linda Lovelace?
Verdict: True. If you read Starpulse, you know this is true already.