Rumor Patrol: Pharrell William's Hat For Sale, Ariana Grande's Cocaine Problem, More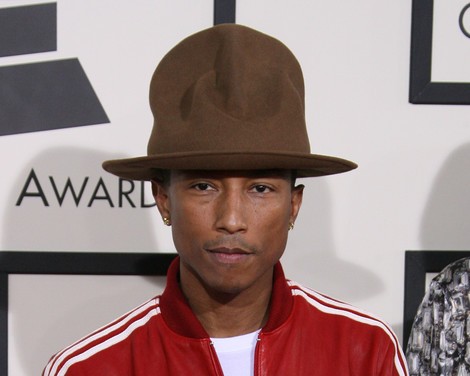 You can't go one week without hearing a ridiculous story involving some of your favorite celebrities. Thankfully, the Starpulse Rumor Patrol is here to sort out what's real and what's fake.
Pharrell's Hat For Sale: Remember that ridiculous hat Pharrell wore at the Grammys and a few press events? Well, word has it the musician is seeking to put the giant headpiece up for sale for charity. Would anyone actually want to own the headwear?
Verdict: True. Pharrell set up an eBay auction to sell the Vivienne Westwood Mountain hat he wore to the Grammys to benefit From One Hand to Another, a charity benefiting children. The hat comes with a letter of authenticity. The auction is already over $10,000 with eight days to go.