Rumor Patrol: Mila Kunis Posing Nude Pregnant, Erin Andrews Fired, More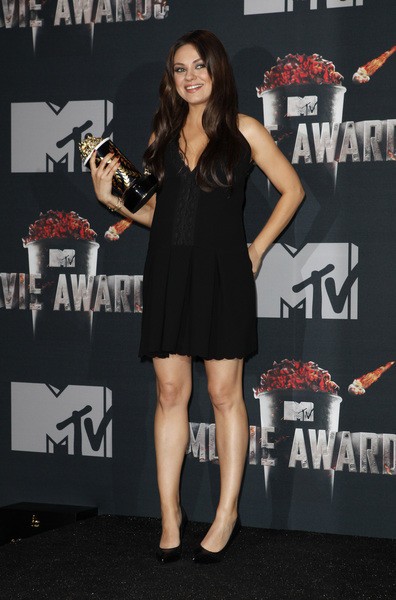 You can't go one week without hearing a ridiculous story involving some of your favorite celebrities. Thankfully, the Starpulse Rumor Patrol is here to sort out what's real and what's fake.
Mila Kunis Will Pose Nude Pregnant: Star reports Kunis and fiance Ashton Kutcher are having fight over a magazine offer to photograph Mila nude while she's pregnant. Obviously, the magazine wants to cash in on the connection with Demi Moore, who infamously posed nude for a magazine cover. "He's so excited about becoming a dad, but he doesn't want to rub that in Demi's face," Star claims.
Verdict: False. A source tells Gossip Cop the report isn't true. While Kunis had done provocative photo shoots and films (Friends with Benefits comes to mind), there's nothing to suggest she's after the publicity and attention a photo shoot of her nude while pregnant would bring.