Rumor Patrol, Marriage Edition: Kristen Stewart & Robert Pattinson? Britney Spears & Justin Trawick? And More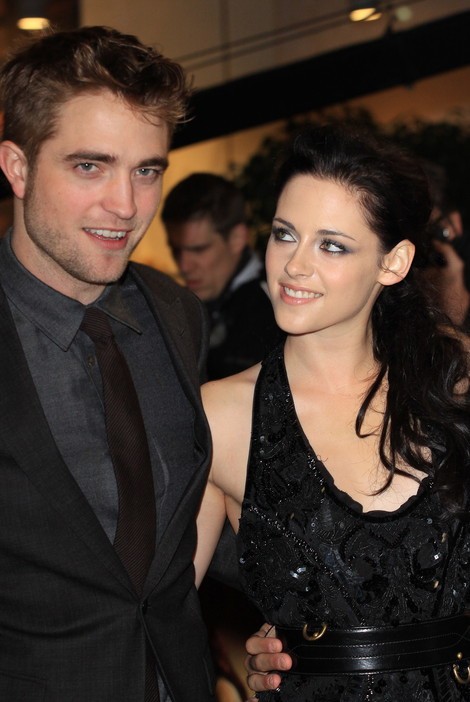 Wedding season is right around the corner, so we gotta ask: Are these celebs thinking of tying the knot sooner rather than later? Let's ask the Rumor Patrol!
Kristen Stewart And Robert Pattinson: The Twilight stars have been dating publicly for a while (and probably even longer in private). They just acted out a wedding for Breaking Dawn Part 1, so why not in real life? In Touch Magazine reports that Robert could pop the question by the end of the year, and is planning am intimate ceremony that is the opposite of the grand nuptials performed on-screen.
Verdict: False! Sorry, Twilight fans. GossipCop reports that the reports are false - they were rather dubious, anyway.
Britney Spears And Jason Trawick: Earlier this month we shared the rumor that Britney Spears' longtime boyfriend Jason Trawick could be popping the question to the pop star. After spending some time at high-end jewelry stores and jet-setting across the world with Britney for her tour, they could be engaged by the end of the year.
Verdict: True! We've seen no evidence to the contrary. The only question is: When?
Jennifer Aniston And Justin Theroux: This infamous couple has been on the fast-track since they got together. They hooked up around June, and moved in together in July - there have been rumors of an engagement ever since. A source told OK! that there could be a beach wedding in Cabo as soon as January.
Verdict: Doubtful. This rumor comes weeks after other mags claimed they were splitting for good - so we'll just say their relationship is in the middle of those two extremes, and wait for more evidence.