Rumor Patrol: Kanye Reveals Baby Due Date, Lindsay Lohan's Lawyer Lied, More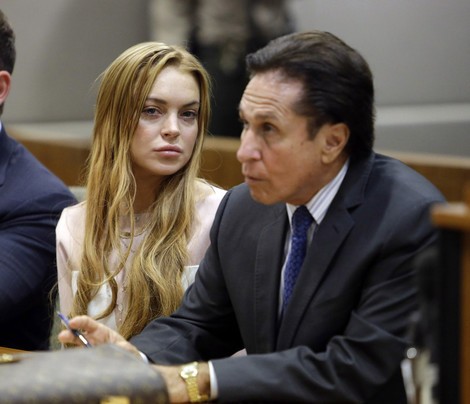 Lindsay Lohan's Lawyer Lied: Did Lindsay's lawyer, Mark Heller, lie when he said in court on Thursday that the star was already in rehab? He claimed she was "ensconced in the bosom" of Morningside Recovery Center, but there are now reports Lindsay was out and about Los Angeles that morning.
Verdict: Unknown. What we do know, according to RumorFix, is that Splash News took photos of Lindsay shopping at 8:45 A.M., 10 miles north of the rehab facility. Just after 9 A.M., her lawyer claimed she was checked into the facility. Seems like a quick turnaround. She may have checked back out, but that would violate the terms of her plea deal that she would check into a lockdown facility that would not allow her to leave. We now have word that Lohan did indeed leave the facility and check into the Betty Ford Clinic, and then fired lawyer Mark Heller - and re-hired longtime representative Shawn Holley.