Rumor Patrol: Joe Jonas And Rihanna Dating? A 'Dirty Dancing' Remake? And More!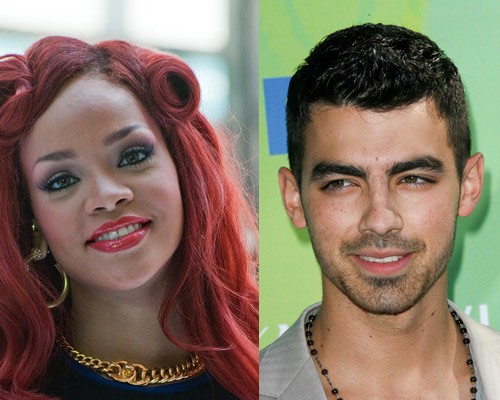 You can't go one week without hearing a ridiculous story involving some of your favorite celebrities. Thankfully, the Rumor Patrol is here to sort out what's real and what's fake.
Joe Jonas and Rihanna Dating? OK! reported the two pop stars met while Joe was hanging out with Rihanna's ex Chris Brown in the studio. Apparently he left an impression, because sources say she offered to give him "the wildest ride of his life!"
Verdict: False. GossipCop.com notes that Joe and Chris did not collaborate until 2011, well after Rihanna broke up with Chris. It's plausible Joe visited the studio for some reason earlier, but there's also a Rihanna source denying all Jonas rumors.
Jane Lynch cut from Glee 3D? It's hard to believe, but apparently the glee club hater Sue Sylvester was cut completely from Glee: The 3D Concert Movie. 
Verdict: True. Creator Ryan Murphy says Jane's scenes did not make the theatrical cut, but will definitely be included on a DVD release.
Dirty Dancing To Be Re-Made? Considering Hollywood is totally out of ideas, a re-make of the popular 80s film is ready - especially while the dance scene is still hot in entertainment
Verdict: True. We reported it yesterday!