Rumor Patrol: Jessica Alba Pregnant, Weight Watchers Furious With Jessica Simpson, More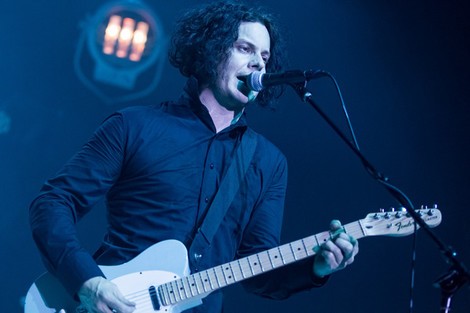 Jack White Blasts Lady Gaga: Did Jack White start the first celebrity feud of 2013 with his comments about Lady Gaga?
Verdict: True. Jack White had some harsh words for Lady Gaga's music in the January issue of Esquire. "I don't think she lives it because it's all artifice. It's all image with no meaning behind it. You can't sink your teeth into it. It's a sound bite."
"It's very of this age, because that's what people want. The goal of modern celebrity is to make yourself into the lowest common denominator."
White has since clarified his comments online: "I never said anything about her music, or questioned the authenticity of her songs in any way. I was in a conversation about the drawbacks of image for the sake of image, and that it is popular nowadays to not question an image in front of you"