Rumor Patrol: Jessica Alba Pregnant, Weight Watchers Furious With Jessica Simpson, More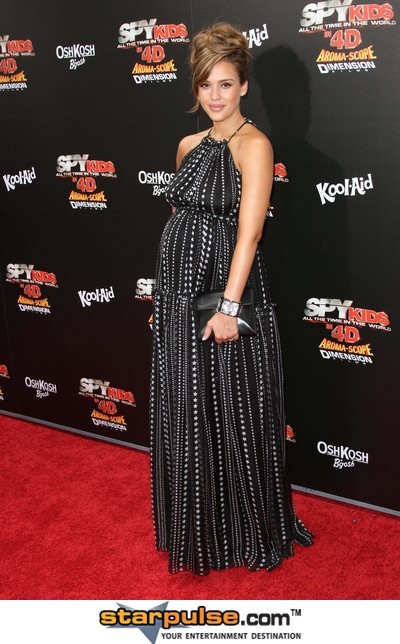 You can't go one week without hearing a ridiculous story involving some of your favorite celebrities. Thankfully, the Starpulse Rumor Patrol is here to sort out what's real and what's fake.
Jessica Alba Pregnant With Third Child: "Just a little over a year after giving birth to her second baby, Haven Garner, the glowing actress is confiding to friends that she's expecting ANOTHER bundle of joy," claims the National Enquirer. "She knows she'll have her hands full chasing after three kids while balancing her acting career and running a new company, but she just can't wait to be a mom again."
Verdict: False. Sorry, but there is no third child just yet. An insider told Gossip Cop, "She isn't pregnant."