Rumor Patrol: James Franco's Viral Stunt, David Letterman's Replacement, More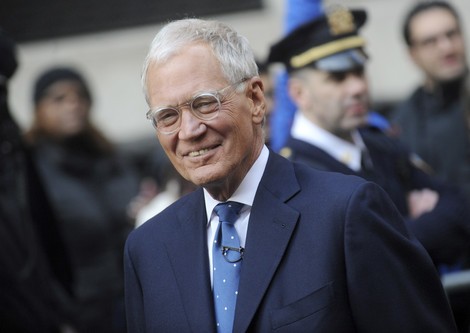 David Letterman's Replacement: Who is going to take over the Late Show slot from Letterman, who announced his retirement? Several names have already been mentioned, so let's break them down:
Chelsea Handler: Handy timing for Handler, who won't be renewing her E! Talk show contract. Chance: Practically none. Handler has a very adult sense of humor that CBS probably doesn't want for its prime late night slot, and she's burned E! already so CBS will be hesitant to hire someone who gabs about their inner workings.
Craig Ferguson: As is tradition, networks like to promote from within when it comes to late night shows. Jay Leno's replacements were Conan O'Brien and Jimmy Fallon, who both hosted the later edition. It makes sense that a veteran like Craig would be in line. Chance: Pretty good. If CBS can't get a big name, Criag would be the obvious choice, even if he feels like he's the backup option.
Neil Patrick Harris: Harris no longer has How I Met Your Mother to keep him busy and he has done a terrific job making The Tony Awards news again with his hosting chops. Chance: High. If he wants the job, CBS has the connections already to work out a deal.
Letterman's 2015 retirement: My sources have said first in line to replace him is Stephen Colbert. Will it happen?

— Nikki Finke (@NikkiFinke) April 3, 2014
Stephen Colbert: Nikki Finke is reporting Colbert is the #1 target for CBS, and why not? The comedian's fake conservative persona gets steady ratings despite an 11:30 cable time slot. Chance: High. It would be hard for Comedy Central to out-pay CBS if the network truly wants him. It'd also be a huge blow to the late night hour for CC, which just lost a possible Colbert replacement in John Oliver when he went to HBO.